Good Evening All
My day has been pretty successful today. I was able to iron all the little pieces for a challenge quilt. And I sorted/arranged one set of the colors and have it ready to sew together. After craft wars, I'm going to be heading to my room to sew. Do you watch Craft Wars?
Here are some pictures of my piles.
This pile needs to be sorted still
Here is the one pile I have sorted, now to try and figure out how it goes together.
I do not care for the pattern. The pattern is from Moda.
And here are the other two piles for the quilt.
Sorry you can't really see the one on the right.
I'm linking up to Quilt Story: Fabric Tuesday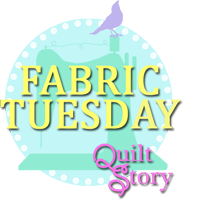 Since its the last day in July - I hope your July was wonderful and creative!
Vicky K